Marilyn's Program is of Critical Value to Young People
– Dee Dickinson, Chief Learning Officer, New Horizon for Learning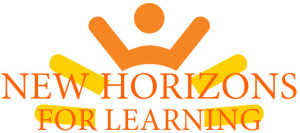 "As Chief Learning Officer of New Horizon for Learning, an international education network, I work closely with leading edge researchers and educational practitioners throughout the world. Our focus is on gathering and disseminating the most current information related to more effective teaching and learning practices in order to bring about positive change in educational systems.
We worked with Marilyn King for six years during the pilot phase of the Dare to Imagine Project with inner city Oakland youth. Her model to teach young people how to think like Olympians is a major contribution to education because it is a practical, proven method to motivate and empower young people. We have promoted her Dare to Imagine program as one of the most innovative and successful educational strategies currently being developed. 
The Olympian Technology which forms the basis of Marilyn's program is of critical value to young people and the agencies that serve them because it teaches thinking skills in an operational context and puts success directly in the hands of students. Olympian Technology provides the tools to help all students learn more effectively and move educational systems into successful 21st century learning centers." 
The Skill of Doing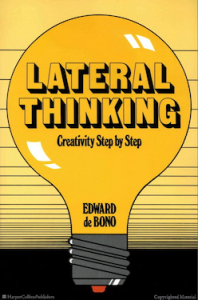 – Edward DeBono, International Authority in Creative Thinking and author of Lateral Thinking and Serious Creativity
"What Marilyn King is doing to improve performance is a key element in 'operacy', which is the skill of doing. Knowing is never enough."
Olympian Thinking Can Change the Landscape of our Country
-Cindi Phallen, Special Projects Director, YMCA of San Diego County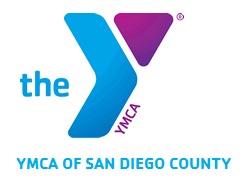 "As one of the first trainers of Olympian Thinking™ to kids, I saw how opening the doors for them to use their imagination and understand how they can pursue their passion, nurtures the potential within them. Each child has unique gifts which enable them to be happy, successful and productive. Because Olympian Thinking™ is a systemic and sustainable methodology in which kids work hard and thrive, it can literally change the landscape of our country. We must help our youth move forward, and grow this critical program."
It Gave Them Hope, One Contract at a Time
-Cathy Sacks, Director of the Good Samaritan Center, Home of the Dare to Imagine Project

"The Dare to Imagine Program made an enormous difference for our inner city kids. It is simple, it broadened their perspective of what was possible, it helped them to focus, they developed strategies and it gave them the support to succeed. It gave them hope, one contract at a time."
Long before Nike said it, we were already doin' it!
-Shivawn Layne, Dare to Imagine Project graduate
Daily Inspiration
-Patricia Rambo, Dare to Imagine Mentor
"I was inspired on a day to day basis as I watched my mentee living the concepts of passion, vision, action in her personal life and now in her work with the Peace Corps in Africa."
A Worthwhile Investment in the Future of Our Communities and Our Nations
– Dr. Geraldine Schwartz, Principal and Senior Psychologist, Vancouver Learning Centre

They lift the young out of personal doldrums and allow them to dream and hope again, strengthen
ing their health and well-being.

They provide the tools and structure for youth to achieve their goals, enriching themselves and their families as they succeed

They prevent the downward spiral that can lead to poor mental health, poverty, and even the violence that harms others and costs society so much.
You people i

nspired by Olympian Thinking to enhance their life outcome bless so many others as their actions ripple out into their communities.