Business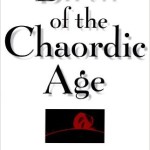 Birth of the Chadic Age
Dee Hock argues that traditional organizational forms can no longer work because organizations have become too complex. Hock advocates a new organizational form that he calls ""chaordic, "" or simultaneously chaotic and orderly. The book shows how these same chaordic concepts are now being put into practice in a broad range of business, social, community, and government organizations.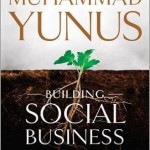 Building Social Business: The New Kind of Capitalism that Serves Humanity's Most Pressing Needs
Muhammad Yunus, the practical visionary who pioneered microcredit and, with his Grameen Bank, won the 2006 Nobel Peace Prize, has developed a new dimension for capitalism which he calls "social business." The social business model has been adopted by corporations, entrepreneurs, and social activists across the globe.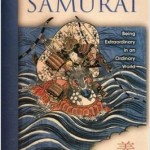 The Compassionate Samurai: Being Extraordinary in an Ordinary World
The Compassionate Samurai by Brian Klemmer will show you the way to produce extraordinary results in a dog-eat-dog world and still maintain the highest levels of ethics. You'll learn: How to always be satisfied and motivated regardless of your circumstances; Why all people have freedom but very few have liberty…and much more!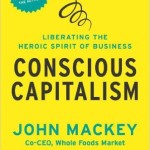 Conscious Capitalism: Liberating the Heroic Spirit of Business
Whole Foods Market cofounder John Mackey and professor Raj Sisodia argue that both business and capitalism are inherently good, and they use today's best-known and most successful companies to illustrate their point. From Southwest Airlines, UPS, Google, and Amazon, today's organizations create value for all stakeholders and the environment.
Conscious Company Media
Conscious Company Media shares inspiring, cutting edge stories about business as a force for good, hosts educational events and workshops, and connects talented individuals with purpose-driven work, all with the higher purpose of elevating consciousness in the business world.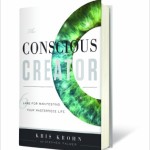 The Conscious Creator: 6 Laws for Manifesting Your Masterpiece Life
You were born for greatness. But life is challenging. So many forces are arrayed against our success: pain, fear, lack of knowledge, social pressure. Success and happiness are the predictable and guaranteed results of living natural laws-specifically, the Six Laws of conscious Creation. These powerful, universal laws are detailed in this book by Kris Krohn and Stephen Palmer, which is written as a parable.
Entrepreneur on Fire – Conversations with Visionary Leaders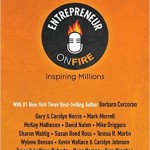 Have you ever wanted to be privileged to private conversations bout business and success? The book allows you to be a fly on the wall as eleven time author Woody Woodward interviews visionary entrepreneurs from multiple countries to find out what are the best practices for business.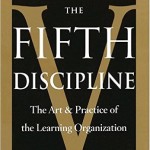 The Fifth Discipline: The Art & Practice of The Learning Organization
Peter Senge's bestselling classic is based on fifteen years of experience. The only sustainable competitive advantage is your organization's ability to learn faster than the competition. The leadership stories demonstrate the ways that the radical core ideas have become deeply integrated into people's ways of seeing and their managerial practices.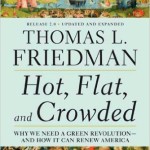 Hot, Flat, and Crowded: Why We Need a Green Revolution – and How It Can Renew America
In this essential book, Pulitzer Prize-winning author Thomas L. Friedman speaks to America's urgent need for national renewal and explains how a green revolution can bring about both a sustainable environment and a sustainable America.
Human Performance Institute
The Johnson & Johnson Human Performance Institute is a pioneer in proven, sustainable behavior change – we have over 30 years of research and results in the field of high performance and energy management. Their work with professional athletes, military Special Forces and Fortune 500 CEOs proves that when you bring your best energy to work and life, you can accomplish great things.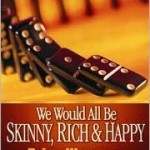 If How-To's Were Enough We Would All be Skinny, Rich and Happy
Brian Klemmer explores what is missing and real reason why most people do not succeed. The secret is found in seven paradigm that will change the course of your life. It has produced dramatic lasting change in a short period of time for tens of thousands of people and can for you, too.
Inspired Business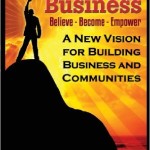 Filled with remarkable stories of overcoming bleak circumstances, coupled with proven magnetic communication techniques, you'll gain skills to develop your personal brand, attract clients, and increase sales. Based on the true – yet seemingly impossible story of author Elinor Stutz, this provocative book gives a whole new take on the business world.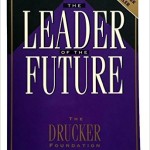 The Leader of the Future
This compendium of new thought is about the future quality of our lives, our business, our organizations, our society – and the leadership required to move us into the exciting unknown. Each acclaimed author offers a special perspective on leadership, a unique glimpse into the future, and their thinking forms a treasure trove of insight.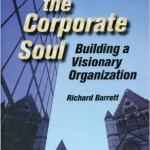 Liberating the Corporate Soul: Building a Visionary Organization
In turbulent times, strategic success will hinge on whether the organization is a trusted member of the community and a good global citizen. This bestseller by Richard Barrett presents a convincing rationale for making ethical and socially responsible behavior the keystone in providing a high performance, globally successful business.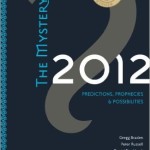 The Mystery of 2012: Predictions, Prophecies, and Possibilities
Long before 2012,  a handful of pioneers dedicated themselves to studying the scientific, spiritual, and prophetic evidence that marks this year as a critical time in our planet's history. Eight of these thought leaders present reliable research alongside eye-opening revelations to help you prepare for what lies beyond this crossroads.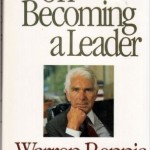 On Becoming A Leader
Deemed "the dean of leadership gurus" by Forbes, Warren Bennis has for years persuasively argued that leaders are not born—they are made. Delving into the qualities that define leadership, the people who exemplify it, and the strategies that anyone can apply to achieve it.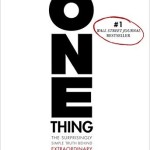 The ONE Thing: The Surprisingly Simple Truth Behind Extraordinary Results
The ONE Thing has made more than 350 appearances on national bestseller lists, including #1 Wall Street Journal, NewYork Times, and USA Today. It won 12 book awards, translated into 27 languages, chosen as one of the Top 5 Business Books of 2013 by Hudson's Booksellers and one of Top 30 Business Books of 2013 by Executive Book Summaries.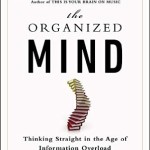 The Organized Mind: Thinking Straight in the Age of Information Overload
Daniel Levity confronts an issue that affects everyone in the digital age: organization. It's the reason that some people are more adept than others at managing today's hyper flow of data. The Organized Mind explains the science behind their success and shows how all of us can make small but crucial changes to regain mastery over our lives.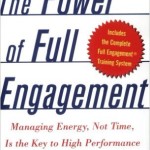 The Power of Full Engagement: Managing Energy, Not Time, Is the Key to High Performance and Personal Renewal
This groundbreaking bestseller by Jim Loehr and Tony Schwartz has helped hundreds of thousands of people at work and at home balance stress and sustain high performance despite crushing workloads and demands.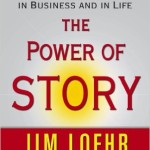 The Power of Story: Change Your Story, Change Your Destiny in Business and in Life
In his groundbreaking new book, Dr. Jim Loehr examines the way we tell stories about ourselves to ourselves — and, most important, the way we can change those stories to transform our business and personal lives. "Your story is your life".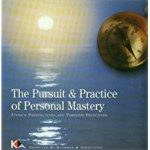 The Pursuit and Practice of Personal Mastery
Personal Mastery by Brian Klemmer offers you the opportunity to explore your unproductive beliefs and discover new viewpoints to situations. These new viewpoints will accelerate success in your life. Mastery is a process of integrity by which you can create superior results with ease.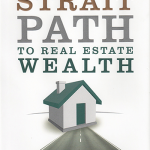 The Straight Path to Real Estate Wealth
Kris Krohn demonstrates why other strategies and systems fail and reveals how to escape their pitfalls. He exposes the flaws of Americas traditional retirement advice and products and offers a refreshing alternative. His advice will empower you to move beyond education to actual implementation.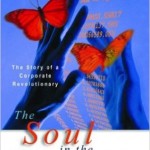 The Soul in the Computer: The Story of a Corporate Revolutionary
When Barbara Waugh joined the Hewlett-Packard Corporation in the mid-80's, this 60's radical encountered a company with a benign but topdown leadership. As she progressed from recruiting manager to world change manager, she used a set of radical tools to transform its corporate culture and to help realize the true potential of The HP Way.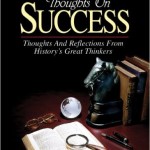 Thoughts on Success: Thoughts and Reflections From History's Great Thinkers
Each month, millions of business leaders look to Forbes magazine for insight into the world of business – and into the business of life. The books in this series reflect the magazine"s philosophy on life and leadership.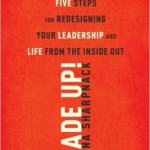 Trade-Up!: 5 Steps for Redesigning Your Leadership and Life from the Inside Out
Silicon Valley wunderkind Rayona Sharpnack has been a schoolteacher, tennis champion, manager and player for a women's professional softball team, and a celebrity who coaches some of the most successful leaders in business.  She reveals how leaders limit themselves by holding on to ideas or assumptions about ourselves.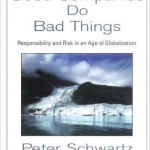 When Good Companies Do Bad Things: Responsibility and Risk in an Age of Globalization
Peter Schwartz and Blair Gibb recount well-known cases of companies that found themselves facing accusations of hazardous environmental practices, racism, and human rights violations. They present new approaches to avoid the pitfalls of bad corporate assumptions and enable companies to make good on translating social value into business value.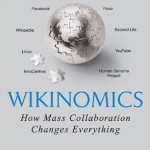 Wikinomics: How Mass Collaboration Changes Everything
Translated into more than twenty languages, Wikinomics by Don Tapscott and Anthony Williams, has become essential reading for business people. It explains how mass collaboration happens not just at Web sites like Wikipedia and YouTube, but at traditional companies who embrace technology to breathe new life into their enterprises.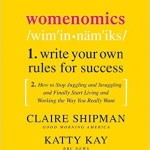 Womenomics: Write Your Own Rules for Success
Womenomics, the New York Times bestseller by Claire Shipman and Katty Kay, is an invaluable guide for professional women and provides knowledgeable advice on how to "Work Less, Achieve More, Live Better." It covers new trends that offer today's overworked working women more professional and personal choices than ever before.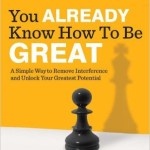 You Already Know How to be Great: A Simple Way to Remove Interference and Unlock Your Greatest Potential
Alan Fine, an accomplished tennis, golf, and executive coach and a renowned authority on peak performance, believes that this "outside-in" method is precisely what's holding you back from doing your best work. He's found the biggest obstacle to improved performance isn't not knowing what to do; it's not doing what you already know.