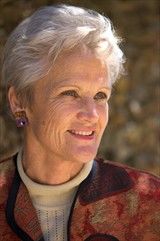 "The step most people never take is the first one. Daring to imagine in very great detail that which you truly desire is an act of supreme courage. While leadership books about in today's corporate libraries, few business experts have mastered the art of tapping the power of the human spirit."

Marilyn King
Marilyn King's genius reaches far beyond sports. Through her personal experience, comprehensive research and non-stop study of human behavior, Marilyn has developed a unique but stunningly simple technology that has enabled thousands around the world to create "Olympian" results in their personal and professional lives.
Marilyn's Olympian Thinking brings together ageless wisdom with exhaustive research to reveal the secrets of high achievers and extraordinary human accomplishment.
Begin Your Day the Olympian Way!
Create a 7-minute daily practice to engage your mind for accelerated leadership development.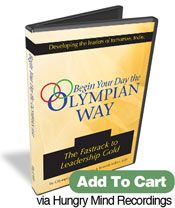 While leadership has always been important, right now in times of uncertainty, anxiety and fear leaders have a particularly important role to play. This program is for leaders who are ready to step up and take full leadership responsibility to inspire, inform, mobilize and support their team in a time of accelerating, continuous, systemic change.
This program, created with a pioneer in the field of guided imagery, Emmett Miller MD, features an instructional and inspirational CD including an Introduction to Olympian Thinking™ and gold and silver guided imageries.
Olympian Thinking™, the exceptional human performance theory behind this program, was developed by two-time Olympian Marilyn King, now an internationally acclaimed expert in leadership development. Partnering with Emmett Miller, MD a pioneer in the field of guided imagery and the body/ mind connection, they guide you in developing the most important daily practice common to all high achievers. Also included is a multi-page insert presenting:
Olympian Thinking™ visual summaries
"The Gold Standard" leadership traits guide
"Envision Your Gold / 21 Days to an Olympian" mindset calendar
Resource links for Fastrack Leadership development